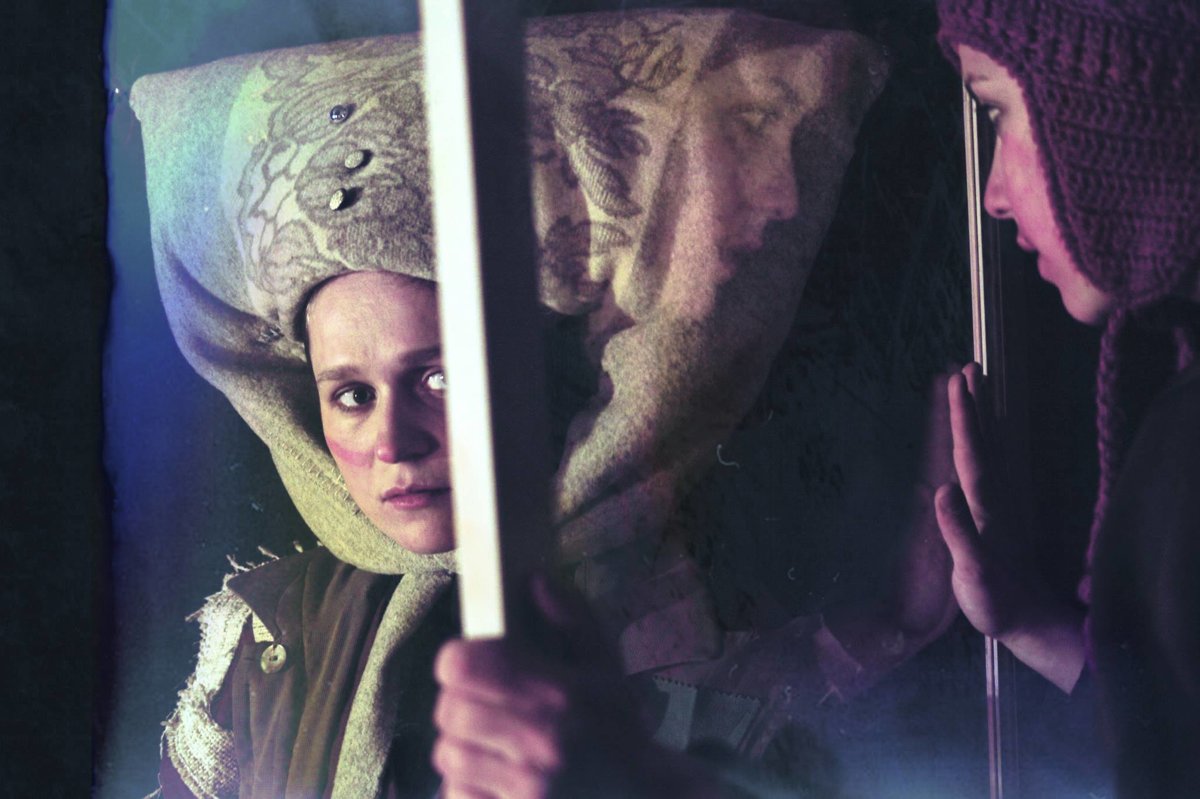 I RAN AND GOT TIRED
inspired by russian poet Daniil Kharms
Duration : 1 hour
Genre : Physical theatre with text
Directing : Magnus Errboe
Interpreters : Vita Malahova, Aude Lorrillard
Music : Alberto Barberis, Aude Lorrillard
Costumes/Scenography : I Patom Theatre
I Ran And Got Tired is a poetic treatment of the life of the Russian author Daniil Kharms. It is a physical, multilingual and vibrant performance at the meeting point between sound, text, and movement. Surreal poetry, sick poetry, physical poetry; the dramaturgy of the body is the line of this staging. I Ran and Got Tired is more lyrical, than rational and more the sharing of an experience, than the emergence of a common concept or value.
Daniil Kharms, with his avant-garde language, talks ironically about social issues such as poverty or injustice in a uniquely philosophical method of consideration, such as is found in his commentary on the absurdity of everyday life. This subtle miscellany between humor and seriousness intend to make reflecting by feeling ambiguous emotions. Laughter and tears are the challenge that I Patom Theatre proposes to follow in the play I ran and got tired.

Daniil Kharms was a Russian surrealist, poet, and writer. He was arrested for the first time by Soviet regime on 10 December 1931 and exiled to Kursk in Siberia. Again arrested on 23 August 1941, he died on 2 February 1942 in Leningrad prison.