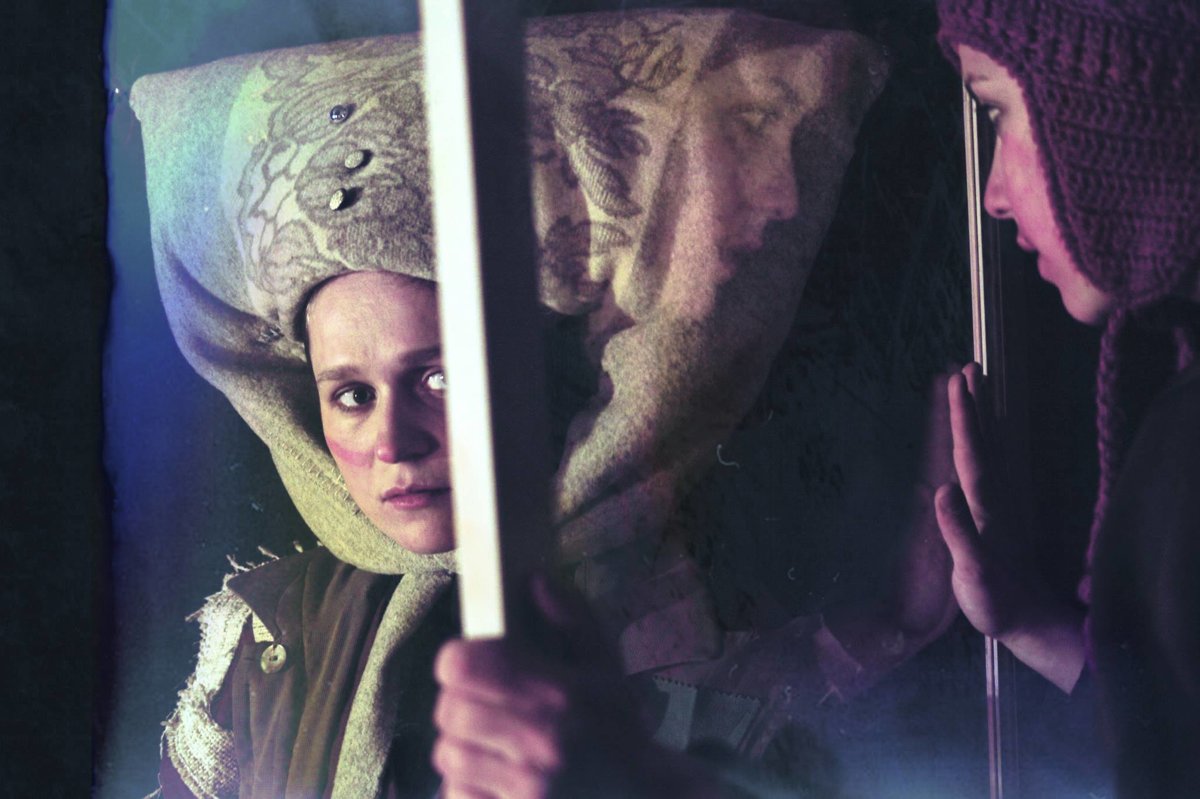 I RAN AND GOT TIRED inspired by russian poet Daniil Kharms

Duration : 1 hour
Genre : Physical theatre with text
Directing : Magnus Errboe
Interpreters : Vita Malahova, Aude Lorrillard
Music : Alberto Barberis, Aude Lorrillard
Costumes/Scenography : I Patom Theatre
I RAN AND GOT TIRED is a multilingual performance that brings to the light the struggle of an artist and the absolute necessity of fighting for oneselfs convictions. Trough two disconcerting and surreal characters, the figure of the Poet and the Woman - his muse, his shadow, his woman, his love? - I Ran and Got Tired exhibits the absurdity of the existence of this author and the tragedy of his condition: an artist that has always clashed against power and censorship, without ever resigning.
Daniil Kharms, with his avant-garde language, talks ironically about social issues such as poverty or injutice in a uniquely philosophical method of consideration, such as is found in his commentary on the absurdity of everyday life. This subtle miscellany between humor and seriousness intend to make reflecting by feeling ambigous emotions. Laughter and tears, is the challenge that I Patom Theatre proposes to follow in the play I ran and got tired.
Daniil Kharms was a Russian surrealist, poet and writer.He was arrested for the first time by soviet regime on 10 December 1931 and exiled to Kursk in Siberia. Again arrested on 23 August 1941, he died on 2 February 1942 in Leningrad prison.
PRESS_ I_ran_and_got_tired_.pdf
2018

12.10.18 Anatra Zoppa Turin (IT)/ 23.09.18 Teatro Dimitri Verscio (CH) /12. 05.18 Lyra Teatro – Milan (IT) /11. 05.18 Corte dei Miracoli – Milan (IT)/ 06.05.18 Atelier Giorgi – Turin (IT)/ 21.04.18 Bagni Pubblici Via Agilè – Turin IT)/ 26-27.03.18 DOIT Festival – Rome (IT)

2017

18.12.17 Teatro Paisiello- Lecce (IT) )/ 14. 10. 23. 11. 17 Teatret Svelegangen – Aarhus (DK)/17 04. 11. 17 Festival "Move for life", Kulturhuset- Silkeborg, international premiere (DK) /20.10.17 Cavvallerizza Irreale- Turin(IT)/ Teatro Paravento – Locarno (CH)/ 08. 10. 17 11. 10. 17 Teatro Foce – Lugano (CH)/ Rennweg 26 - espace culturel Biel (CH) / 08/09. 09. 17 Teatro Ivelise – Rome(IT)/ 22. 08.17 Theaterwoche in Rhybadi- Schaffausen (CH)/28.05.17 Centro Culturale Rosetum-Milan, showing of the work (IT)