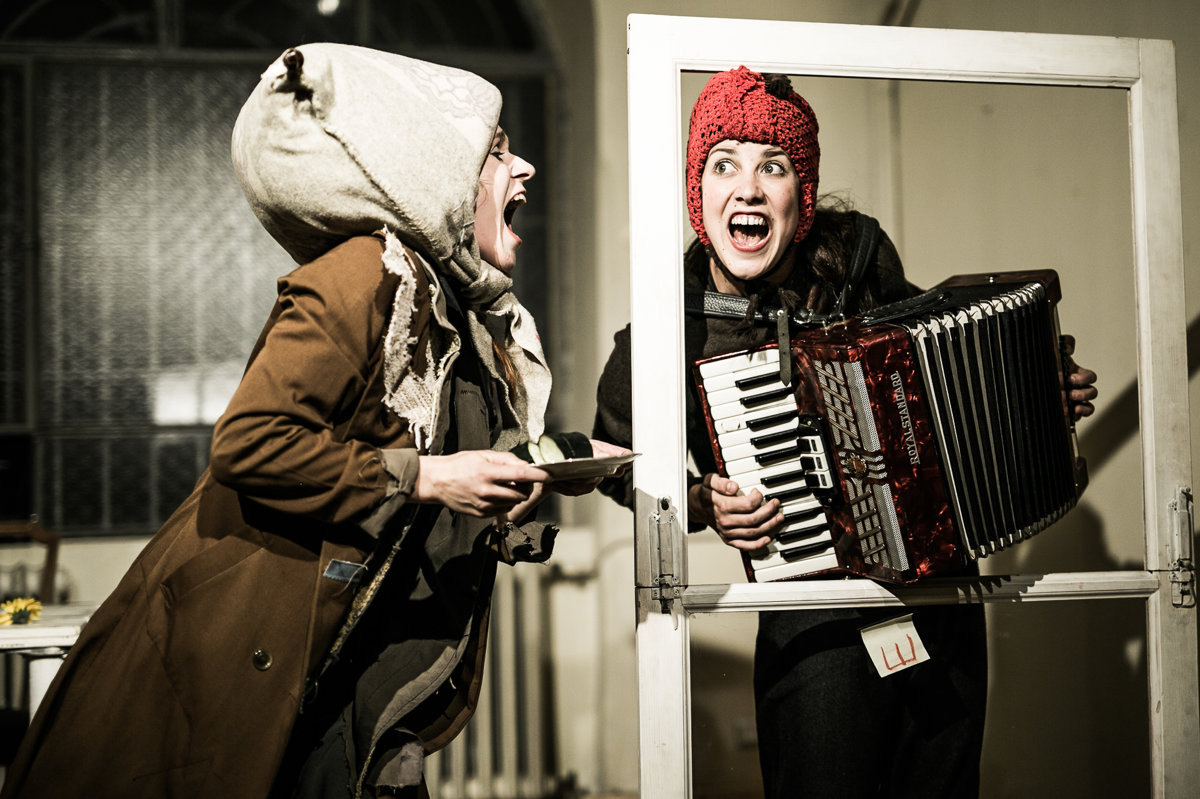 I Patom Theatre is the theatre project of two actresses graduated at Accademia Teatro Dimitri (Switzerland): Aude Lorrillard and Vita Malahova who, finding themselves working together in several disciplines, wanted to combine their artistic ideas with their experiences in order to create a theatre group together. Throughout physical expression and music I Patom Theatre aims to develop a unique scenic language tied by the creation of strong images and linked with a fine dramaturgic headline. From out of the works of this company is spawned the desire to share their work to a large audience; every culture and nationality. I Patom Theatre is questioning hierarchy, otherness, and communication.
I Patom Theatre is constantly collaborating with various theater companies and directors by participating in artistic residencies, giving workshops, playing in festivals and cultural events. Since 2016, the actresses toured in Ukraine, Switzerland, Denmark, South Italy, France, Turkey, and Iraq.
At the moment the theatre company is based in Switzerland and is touring with their performance "I Ran and Got Tired" and children performance "Colorful Tales".